Every month architects & industry insiders share their recommendations for the best exhibitions and events to visit in Istanbul.
THIS MONTH:
Melike Altinisik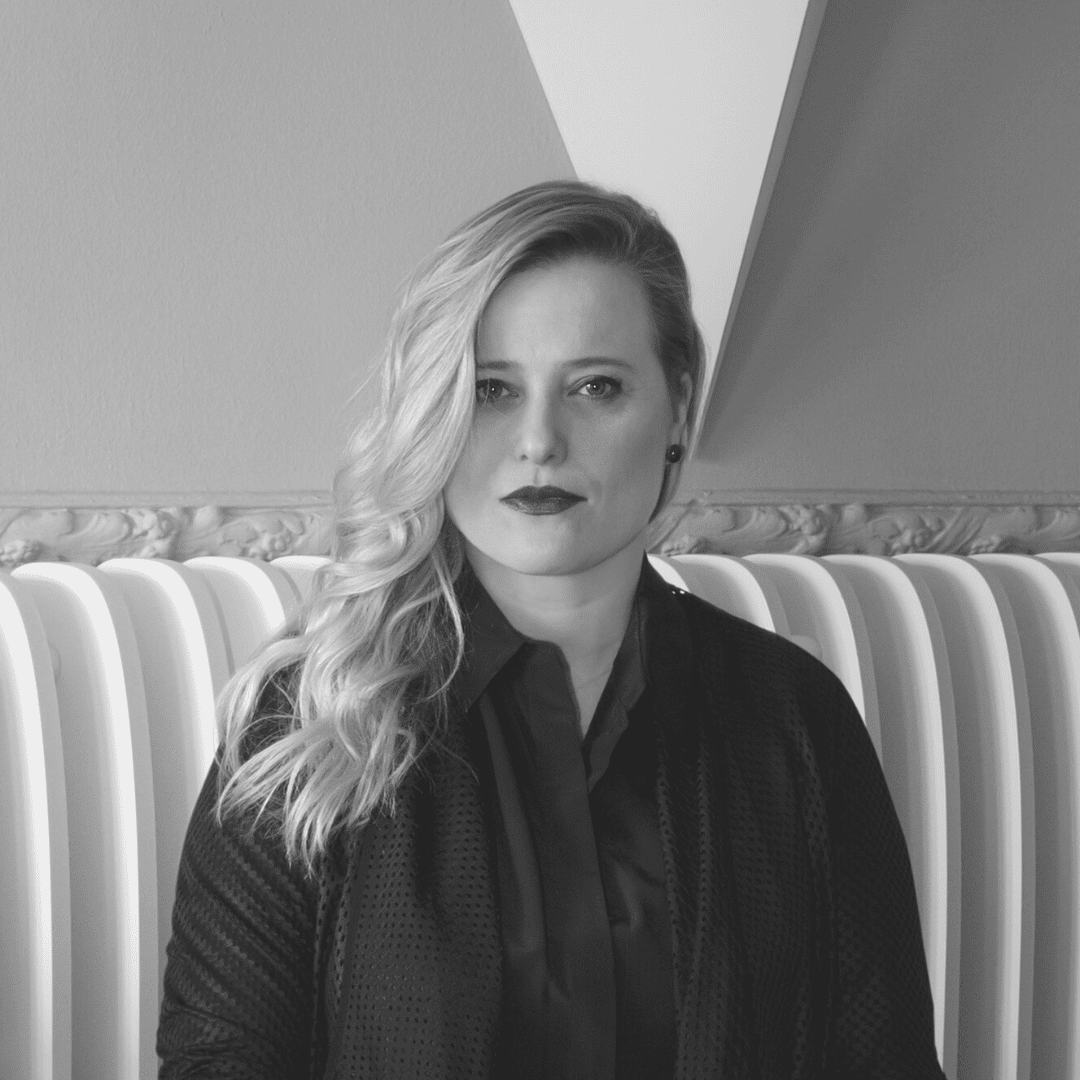 Melike Altınışık as an award winning architect, designer and educator, is dedicated to develop an innovative and visionary projects towards architecture, urbanism and design. She leads her international architecture practice Melike Altınışık Architects- MAA with offices based in Istanbul, Turkey and in Seoul, South Korea. 
MAA's work includes prize winning projects with advanced technology and innovation such as futuristic 369m supertall the Istanbul TV-Radio Tower in Istanbul, Turkey, and the world's first pioneering Robot and AI Museum (RAIM) in Seoul, South Korea. 
Melike was awarded a Master of Architecture and Urbanism from the Architectural Association Design Research Laboratory (AADRL) in London in 2006 and graduated from Istanbul Technical University in 2003 with her High Honours. Prior to forming her own practice MAA Istanbul Office in 2013, she has worked with Zaha Hadid Architects in London between 2006-2013.
Her training allows her to lead projects of varying scales from masterplans, high-rise buildings, and cultural centres to bespoke interiors, installations and product designs, from initial concept to execution. 
Her work has been commended with a number of awards including Europe 40 under 40, FEIDAD Design Award and Swiss Art Award, BAKSI 'Architecture Contribution Award' 2021.
She is also an international lecturer and sits on several international juries at various institutions such as Architectural Association (AA, London), Bartlett School of Architecture (UCL), Staedelschule of Architecture (SAC) and Istanbul Technical University (ITU).
Website: melikealtinisik.com
Instagram: @melikealtinisikarchitects
Twitter: @melikealtinisik @MAArchitects_
We are starting another new year with new wishes and goals. But when I look back, our believes usually don't change and they bring us the new ways of understandings about the world and the future beyond our dreams.

I believe in creating space with the dialogue in between "nature – technology – people" which inspired by a wide variety of sources not directly associated with architecture in the traditional sense, such as organic and natural systems. Nature is mother of architecture and what learned from nature has become "thresholds" that guide human' life. It has enabled humankind to make sense of life with a tectonic existence. Humans try to make sense of the system established by nature. Thus, the transformations have come to the present in continuity.

Istanbul, the city I love the most, is a cosmopolitan city with whole of uniqueness, different togetherness, variety alterations and transformations. We observe the' 'thresholds'' as the transformation and the intersections zones of the city within its silhouette. The silhouette, which is the intersection point of natural and human, becomes a threshold for the citizens. People try to understand and discover the life, present and future in this symbiotic dialogue.

In the 21st century, artificial intelligence (AI) and robots have turned into actors instead of tools. Technology has become a significant phenomenon that can collaborate with people. It is impossible to classify these creative ideas and actors transform in a perspective like "single closed box". It opened the doors for the discovery of all ''grays'' in Life.

We have a journey of meaning from the past to the future, from what we know to what we do not know, from this universe to the next, from this possibility to other possibilities. We should discover the limits of ambiguity and include the ''grays'' in our perspective rather than accepting certainties, blacks and whites in this journey of meaning. In this way, we will be able to generate ambiguities beyond our dreams in the age of certainties.

I would like to draw attention to the "Hybrid Spaces" exhibition and talks series hosted by Borusan Contemporary, which collide different ideas and different grays. "Hybrid Spaces" brings up social, political, and ecological approaches in space design in today's world, as well as concepts that are not yet in contemporary art. "Hybrid Spaces" brings up the definition for a new "place" in parallel with various questions. It is defined as an examination that goes beyond what comes from nature and what is created. Also, there is a 'What Architect thinks? Mimarlar Ne Düşünüyor?' Talk Series which can be followed till 27 August 2023.
Proceeding in parallel with the "Hybrid Spaces" exhibition, the "UVA: Edge of Chaos" exhibition curated by Julia Kaganskiy, invites us to reflect on the subjectivity of these grays. UVA Exhibition stimulate the senses of the audience in ways that arouse curiosity, surprise or pleasure with sculpture, performance, and specific installations, in which light, form and movement. The visitors are on a journey through this threshold.

Meanwhile at MELIKE ALTINISIK ARCHITECTS – MAA, where I am the principal founder, we draw attention to an architectural approach where individuals can now coexist collectively, together with the opportunities offered in magnificent digital era. As MAA, our goal is to expand the boundaries of contextual, architectural thinking by transforming smart technologies into important actors that produce with them in the process. Herewith, MAA took part with the "THE GATE" interactive installation at Tersane Istanbul (Golden Horn Port) in the 21st Brand Conference. "THE GATE" captured a dramatic frame for the İstanbul. In this frame, the citizen experienced thresholds that they were not aware of before. People could dream of the land when they see the sea, the sky when they touch the earth, the day when they know the night, and the "future" while living in the "present".
After last year, this year we will open the new doors of all the choices and decisions that are listed one after the other to discover new "thresholds". In 2023, MAA's design "THE GATE" installation will also experience a new journey and will appear at Yapı Kredi Bomontiada. ''THE GATE'' will continue its human, nature and technology collaboration and offer a new experience space in intersection history and contemporary and will be able to continue its dialogue with the citizens.

The processes of understanding ''grays, ambiguities, thresholds'' cause us also to question the transformation of the representation in architecture. Today, we live in an era of digitalization that is integrated into process-oriented design rather than result-oriented design. We are in a period where we are trying to establish the system while representing our effort to make sense of life and solve it within architectural space.

The process of understanding all the grays also values to look beyond the visible face of architecture and to deepen the examination of Architectural Criticism. In this terms, "Architectural Critism'23 | Confrontation" will be hosted by DAC that will reveal different perspectives on architectural criticism on February 17, 2023 in Zorlu PSM. The greatest aim of the conference is to make the concept of 'criticism', which is an issue that is often avoided in our country. The speakers and moderators will examine, through their professional experiences, why the culture of criticism has not been established in Turkey until now and how they have approached the concept of Architectural Criticism.

In 2023, we will continue to design unique spaces that establish dialogues with their cities, embody exploration, capture contemporary design, and shape the future to create surprise encounters that actively contribute to daily life and social interactions while bringing new experiences to people. We will face the dialogue established with the technological cumulations to change people's perspective to allow them to see and think differently.

Perhaps the universe will make all of us ask these questions again and again:

"Where, how, and what do we live? What kind of universe do we turn into to live?"