Every month architects and industry insiders share their recommendations for the best exhibitions and events to visit in Istanbul. Views expressed on this page are those of the author, and may not reflect those of the editors of the Architecture Diaries.
THIS MONTH:
Emre Erbirer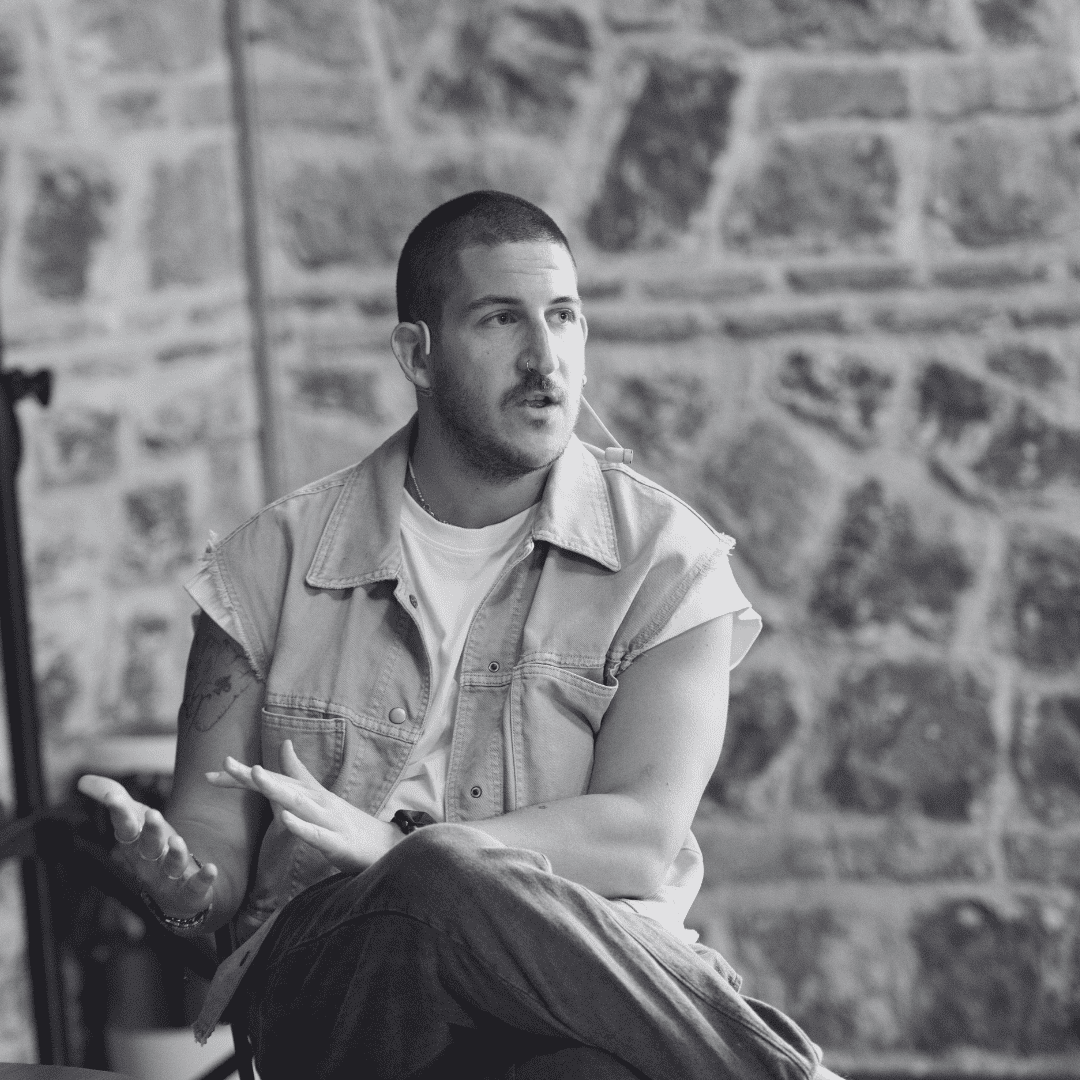 Emre is a generalist with extensive knowledge on many subjects and expertise in a few. A culture manager, program curator, community builder, facilitator, and author. As a creative professional with extensive communication, programming, community building and project management experience, he designs and runs projects and programs focused on the creative economy.
After undertaking independent and project-based duties in Turkey's leading cultural institutions between 2008 and 2010, he worked at Istanbul Foundation for Culture and Arts, Doğuş Publishing Group and ATÖLYE between 2010-2022, in different fields such as communication, audience development, community, programming, and project management. In 2015, he founded kültür.limited, an independent platform for cultural professionals and led this platform until 2023. Emre also founded Espas, a cultural management consultancy company, in June 2023; and co-founded Culture Unleashed, an initiative to empower ecosystems, organizations, communities and individuals in the cultural and creative industries.
Emre also teaches Arts Marketing and Audience Development at Yeditepe University as a part-time lecturer and continues his community and programming efforts by hosting CreativeMornings Istanbul. Emre is also a member of the Specialized Committee on the Diversity of Cultural Expressions Sub-Working Group of the Turkish National Commission for UNESCO; and a member of the Advisory Board of İş Mekan, opened by Türkiye İş Bankası, and Quick Art Space opened by Quick Sigorta.
His articles on cultural management, cultural politics and popular culture have been published in media such as Argonotlar, Calling, Cumhuriyet, Gazete Duvar, Istanbul Art News, GQ, T24, Vogue and Zero. His academic articles have appeared in publications such as the Cultural Policy Yearbook, New Media Studies, and The European Network on Culture Management and Policy Yearbook. Emre is also a member of AICA Turkey (International Association of Art Critics) as an independent art writer since 2017.
LinkedIn: emreerbirer
X: emreerbirer
Instagram: emreerbirer
September; the month of beginnings, returns, reunions, fluctuations, and in-betweenness. It is my favorite month, maybe because it has a personality of its own with all these concepts. This year, I am spending half of it outside of Istanbul, and while doing this, I do this with the comfort of not having a 'season' anymore, by being out of my mind in Istanbul, and trying to breathe outside of Istanbul.

In my article "The season is open! Is there still a season?" which I wrote for Istanbul Art News in 2017, I included the following sentences of artist Yağız Özgen: "…it may be that there are quite high-quality events and exhibitions taking place somewhere outside of the processes that we regard as the 'art season' and 'ordinary venues'. For this reason, I must say that it is not quite right for me to make a general judgment by evaluating a one-month process and a limited number of venues." Starting from here, I will try to go somewhere in September as the constraints I am in allow, I will try not to be sad for those I could not go, I will remember that many things that started in September will continue into October.

Normally, in September, we would have many new exhibitions, events, projects, programs and accompanying discussions on the occasion of the Istanbul Biennial (or Istanbul Design Biennial). However, the discussions and events in the contemporary art and design ecosystem started a little early this time. We entered the summer with Istanbul Modern, which opened 'quietly' between two elections. Then, we continued with the Istanbul Metropolitan Municipality's opening of Feshane under the name ArtIstanbul Feshane with a group exhibition(s) called 'Beginning from the Middle' and that these exhibitions were first attacked and then complained to the prosecutor's office. Weird phrases in the article The Pill published in Artsy intervened. Towards the end of the summer, the curator and advisory board crisis of the 17th Istanbul Biennial and the accompanying discussions came. These discussions spread to the Pavilion of Turkey at the Venice Biennale. Then we witnessed the strange parting ways with Levent Çalıkoğlu, the Director General of the Istanbul Modern. [Among all this, I do not want to pass on the Istanbul Design Biennial, which was quietly canceled without any explanation.] We spent such a summer that there were enough events for the whole autumn. But September will bring new beginnings and abundance with it.

The first news of September is the relocation of CreativeMornings İstanbul, which I am hosting and has been going on in the city for 9 years. CreativeMornings Istanbul events, which took place

at ATÖLYE for the past 9 years, are moving to the Postane as of this month. We look forward to meeting you at the Postane on the last Friday of every month.

I will throw myself to Bozcaada in the middle of the month. In addition to the concerts, I will participate in many talks, performances, workshops and walks in the BCF KEŞİF program at the Bozcaada Jazz Festival, which will be held in September this year with the theme of 'Play'. The Current Issues, New Possibilities program, which I am curating, also finds its place at the festival with a playful approach this year.

I will close this month with the play 'Fotoroman Kralı', which started last season and continues this year as well. The play will take place on the Alt Kat Sahne on September 29. It tells the comic journey of a photo-novel lover and his friends in the last quarter of the 1970s, in the shadow of curfews, the rush of sex movies, the closing of cinemas, unsolved murders, and non-union activities.

I hope that September will provide an opportunity for us to scatter from place to place with the winds it brings. Hoping that these drifts will sometimes take us to unexpected places!